Valerie Hu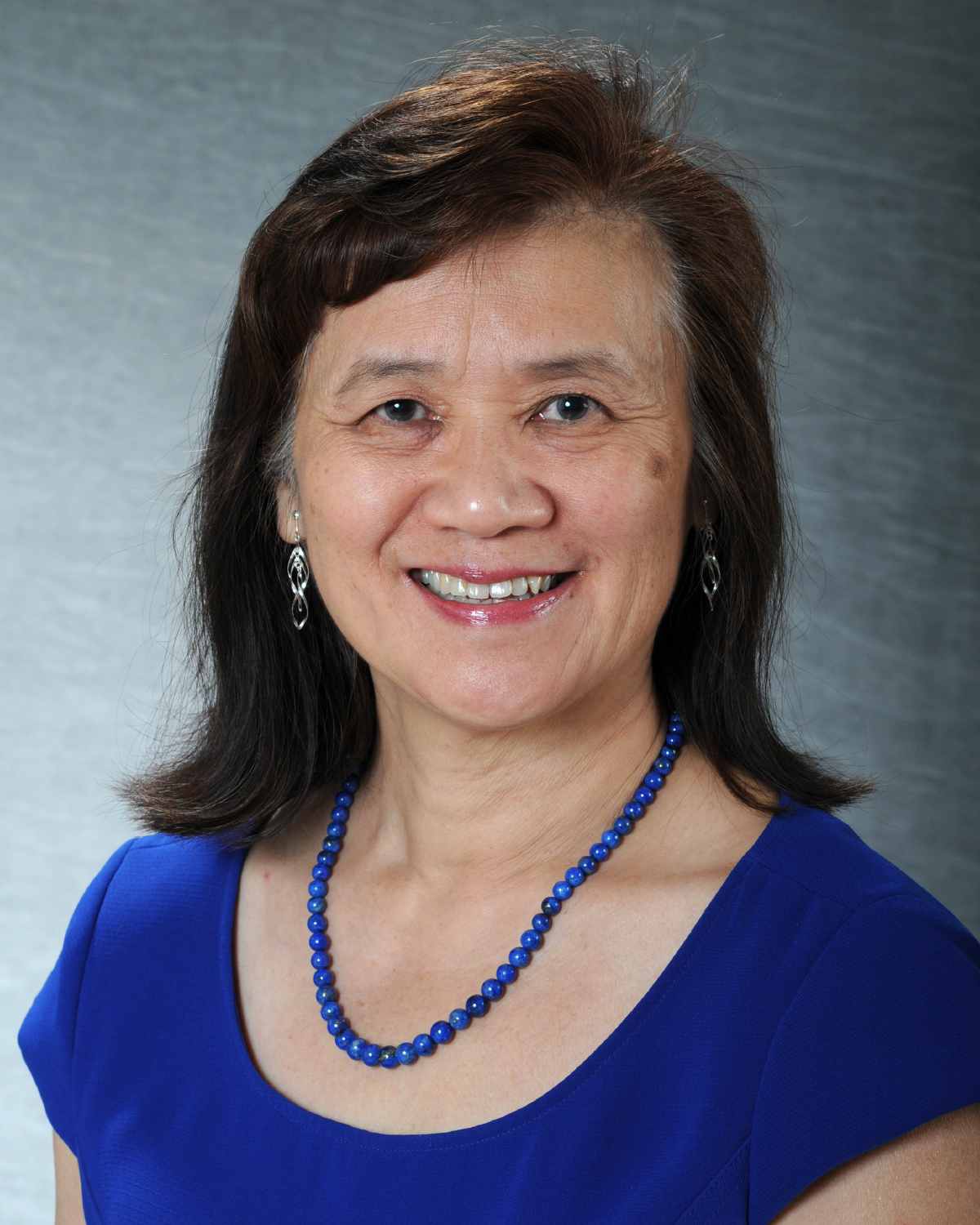 Valerie Hu
Professor of Biochemistry and Molecular Medicine, GW School of Medicine and Health Sciences
---
Contact:
Office Phone:
(202) 994-8431
2300 Eye Street SW, Suite 530
Washington DC 20037
Professor of Biochemistry and Molecular Medicine, GW School of Medicine and Health Sciences
---
The long-term goals of my laboratory are personalized diagnosis and treatment of autism spectrum disorders (ASD). We aim to achieve these goals by developing a better understanding of the underlying biology giving rise to sex bias as well as to different manifestations of autism through the identification of altered genes, pathways, and gene regulatory mechanisms specific to different subtypes of ASD.  To accomplish these goals, we have taken asystems approach to ASD using integrative genomics methods, which have led to the discovery of novel candidate genes relevant to pathobiological processes involved in ASD and to the identification of potential diagnostic biomarkers at multiple levels: gene expression, microRNA, DNA methylation, and genetics.  Current and future studies are directed towards further identification of subtype-specific genes for targeted therapeutics (i.e., precision medicine) and environmental factors influencing risk for ASD.
Hu, V.W. (2013) From Genes to Environment: Using integrative genomics to build a "systems level" understanding of autism. Invited review, Child Development, 84(1):89-103. PMID: 22497667
Hu, V.W. (2013) The Expanding Genomic Landscape of Autism Spectrum Disorders: Discovering the "Forest" Beyond the "Trees", Invited perspective article, Future Neurology, 8(1):29-42.
Sarachana, T. and Hu, V.W. (2013) Genome-wide identification of transcriptional targets of RORA reveals direct regulation of multiple genes associated with autism spectrum disorder. Molecular Autism, 4(1):14. PMID: 23697635
Talebizadeh, Z., Arking, D.E., and Hu, V.W. (2013) A novel stratification method in linkage studies to address inter and intra family heterogeneity in autism. PLoS ONE, 8(6):e67569.
Hu, V.W. and Lai, Y. (2013) Developing a predictive gene classifier for autism spectrum disorders based upon differential gene expression profiles of phenotypic subgroups. North American Journal of Medicine and Science, 6(3):107-116. Download PDF
Sarachara, T. and Hu, V.W. (2013) Differential recruitment of coregulators to the RORA promoter adds another layer of complexity to gene (dys)regulation by sex hormones in autism. Molecular Autism, in press.
Hu, V.W. (2012) Is retinoic acid-related orphan receptor-alpha (RORA) a target for gene-environment interactions contributing to autism? Neurotoxicology, 33(6):1434-35. PMID: 22967355
Hu, V.W. (2012) Subphenotype-dependent disease markers for diagnosis and personalized treatment of autism spectrum disorders. Invited Review, Disease Markers, 33(5):277-88. PMID: 22960334 Download PDF
Sarachana, T., Xu, M., Wu, R.-C., and Hu, V.W. (2011) Sex hormones in autism: Androgens and estrogens differentially and reciprocally regulate RORA, a novel candidate gene for autism PLoS ONE, 6(2): e17116. PMID: 21359227
Hu, V.W., Addington, A., and Hyman, A. (2011) Novel Autism Subtype-dependent Genetic Variants are Revealed by Quantitative Trait and Subphenotype Association Analyses of Published GWAS Data PLoS ONE 6(4):e19067. PMID: 21556359
Hu, V.W. (2011) A Systems Approach towards an Understanding, Diagnosis, and Personalized Treatment of Autism Spectrum Disorders. Invited editorial, Pharmacogenomics, 12(9):1235-38. PMID: 21919600
Nguyen, A., Rauch, T.A., Pfeifer, G.P., and Hu, V.W. (2010) Global methylation profiling of lymphoblastoid cell lines reveals epigenetic contributions to autism spectrum disorders and a novel autism candidate gene, RORA, whose protein product is reduced in autistic brain. FASEB J., 24(8):3036-51. PMID: 20375269
Sarachana, T., Zhou, R., Chen, G., Manji, H.K., and Hu, V.W. (2010) Investigation of post-transcriptional gene regulatory networks associated with autism spectrum disorders (ASD) by microRNA expression profiling of lymphoblastoid cell lines. Genome Medicine, 2(4):23 PMID: 20374639
Hu, V.W. and Steinberg, M.E. (2009) Novel clustering of items from the Autism Diagnostic Interview-Revised to define phenotypes within autism spectrum disorders. Autism Research 2:67-77. PMID: 19418574; PMCID: PMC2737479
Hu, V.W., Sarachana, T., Kim, K.S., Nguyen, A., Kulkarni, S., Steinberg, M.E., Luu, T., Lai, Y., and Lee, N.H. (2009) Gene expression profiling differentiates autism case-controls and phenotypic variants of autism spectrum disorders: Evidence for circadian rhythm dysfunction in severe autism. Autism Research 2:78-97. PMID: 19455643; PMCID: PMC2737477
Hu, V.W., Nguyen, A., Kim, K.S., Steinberg, M.E., Sarachana, T., Scully, M., Soldin, S.J., Luu, T., and Lee, N.H. (2009) Gene expression profiling of lymphoblasts from autistic and nonaffected sib pairs: Altered pathways in neuronal development and steroid biosynthesis. PLoS ONE 4(6): e5775. PMID: 19492049; PMCID: PMC2685981
Hu, V.W., Frank, B.C., Heine, S., Lee, N.H., and Quackenbush, J. (2006) Gene expression profiling of lymphoblastoid cell lines from monozygotic twins discordant in severity of autism reveals differential regulation of neurologically relevant genes. BMC Genomics 7:118. PMID: 16709250
BS, University of Hawaii, 1972
Ph.D., California Institute of Technology, 1977