Diana L. Burley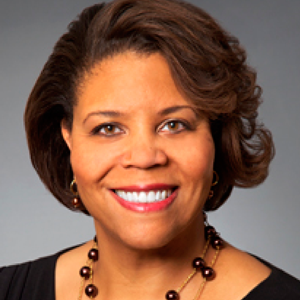 Diana L. Burley
Professor of Human and Organizational Learning, Graduate School of Education and Human Development
---
Contact:
Office Phone:
(202) 994-5835
2136 G Street NW
Washington DC 20052
Diana L. Burley, Ph.D. is executive director and chair of the Institute for Information Infrastructure Protection (I3P) and full professor of human & organizational learning at The George Washington University (GW). 
---
Brown, S., Denis, A., Burley, D., & Arling, P. (2013). Knowledge sharing and knowledge management system avoidance: The role of knowledge type and the social network in bypassing an organizational knowledge management system. Journal of the American Society for Information Science and Technology, 64(10).
National Research Council (Co-chairs: Diana L. Burley, Seymour E. Goodman). (2013). Professionalizing the nation's cybersecurity workforce? Criteria for decision-making. Washington, DC: The National Academies Press.
Ford, V., Swayze, S., & Burley, D. (2013). An exploratory investigation of the relationship between disengagement, exhaustion, and turnover intention among IT professions employed at a university. Information Resources Management Journal, 26(3).
Hoffman, L., Burley, D., & Toregas, C. (2012). Holistically building the cybersecurity workforce. IEEE Security and Privacy, 10(2).
Burley, D., Gnam, C., Newman, R., Straker, H., & Babies, T. (2012). Leveraging higher education consortia for institutional advancement. International Journal of Education Management.
Burley, D., & Bishop. M. (2011). Final Report: Summit of Education in Secure Software. Sponsored by the National Science Foundation.
Burley, D. (2011). Recruiting, educating, and retaining cyber security professionals in the federal workforce: Lessons learned but not yet applied. The George Washington University Cyber Security Policy and Research Institute.
Burley, D. (2010). Information visualization as a knowledge integration tool. Journal of Knowledge Management Practice, 11(4).
Burley, D. (2010). Penguin life: An ethnographic study of emergent social behavior inside Club Penguin. Journal of Virtual Worlds Research, 3(2).
Burley, D. (2009). Negotiation and consensus building in synthetic worlds, in working through synthetic worlds. C. Smith, W. Kisiel, Jeffrey G. Morrison (Eds.). London: Ashgate.
Ph.D., Organization Science and Information Technology, Carnegie Mellon University

M.S., Organization Science, Carnegie Mellon University

M.S., Public Management and Policy, Carnegie Mellon University

B.A., Economics, The Catholic University of America